wwSWTOR.com released a new blog entry on the Season 2 PvP rewards. Disappointedly, what you saw on the PTS in my previous post is exactly what you will be getting on live.
Announcing End Season 2 Rewards
Greetings PvPers!
With the end of Season 2 fast approaching, we know there is a lot of interest in what will be this season's rewards. The end of Season 2 will come with Game Update 2.9 and your rating, when the servers come down for the update, will determine which tier you are in and what rewards you receive. The higher your tier the better your rewards!
As noted in the Season 2 update there are now three tiers of rewards instead of the previous five. To read more about that change please see the What's New in Season 2 Blog.
Just like in Season 1, the Highest Earned rating that determines the tier you are in – not Current – so no need to feel like you are risking Rating by going after the next tier up! To see your Highest Earned Rating, check the Warzone Rating and Stats page in the Warzone Queue GUI. Please note that the Rating displayed on the Leaderboards are the Current Ratings, not Highest Earned. Once Season 2 has come to an end and all Ratings have been reset, the Season 2 Leaderboards will be archived off so you can always reference who was tops in previous seasons.
Tier Rewards
(Based on your tier at the end of Season 2)
Tier 3 – Rating < 1275
Unique Season 2, Tier 3 Title (Professional)
Bronze Trophy Decoration (Stronghold)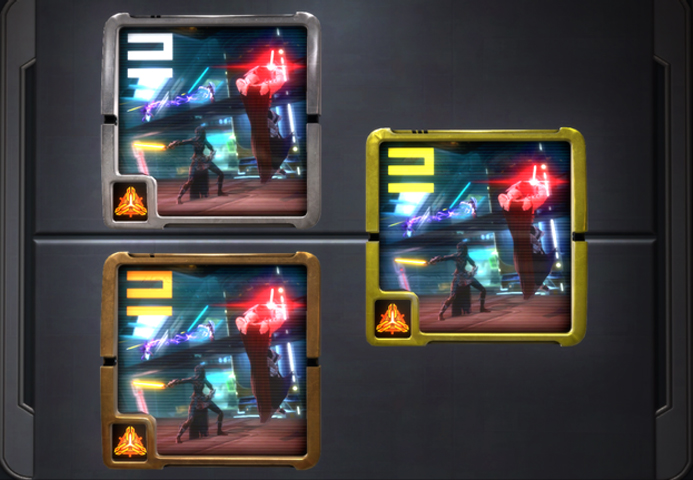 Tier 2 – Rating 1275-1599
Unique Season 2, Tier 2 Title (Champion)
Silver Trophy Decoration (Stronghold)
Holo-Replica of Giradda the Hutt's Pleasure Barge Decoration (Stronghold)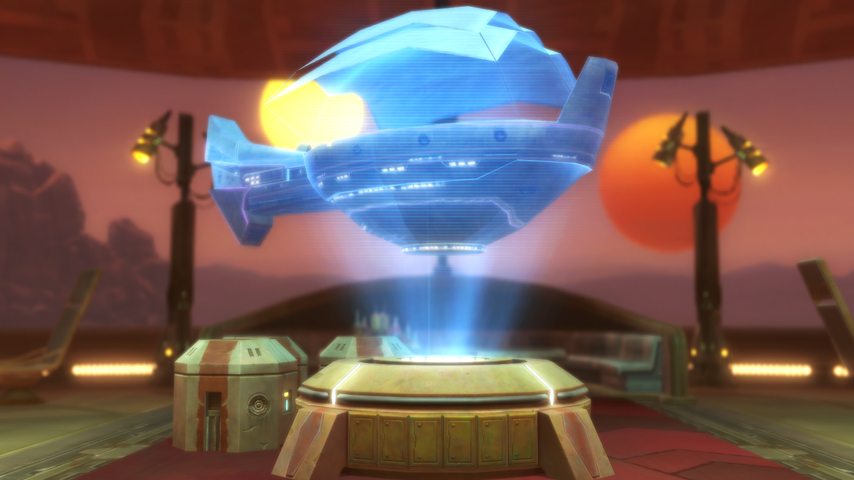 Tier 1 – Rating 1600+
Unique Season 2 Tier 1 Title (All-Star)
Gold Trophy Decoration (Stronghold)
Holo-Replica of Giradda the Hutt's Pleasure Barge Decoration (Stronghold)
Baron Deathmark's Huttball Helmet (adaptive armor)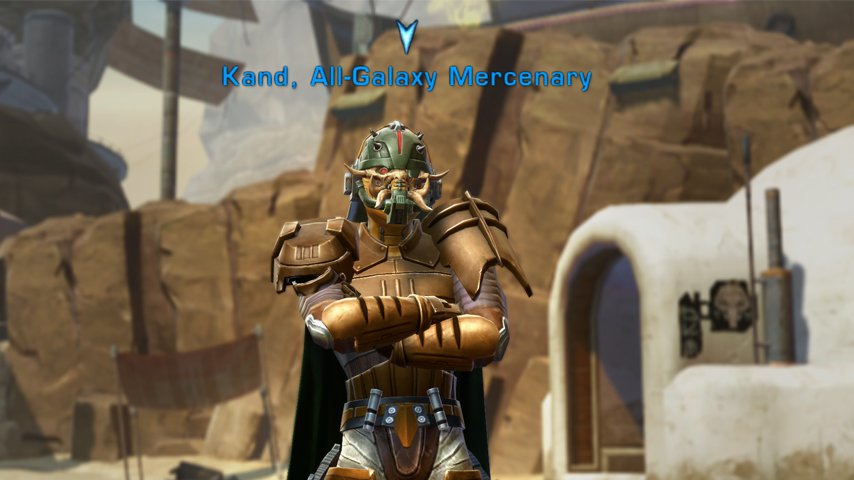 In addition to these tiered rewards the top performers (and we mean top!) are getting something special! The three highest rated characters of each Advanced Class are getting a very unique title. The All-Galaxy title that is specific to the advanced class of the character that receives it, for example "All-Galaxy Guardian".  Only 96 characters will receive this reward. Do you want to be the very best like no one ever was? Here is your chance!
Are you good enough to don Deathmark's helm? Get the group back together for one last hurrah or brave the solo queue and show them all!
Happy Hunting!
-The Star Wars™: The Old Republic™ PvP Team
Source: http://www.swtor.com/info/news/blog/20140808
Dev Responses
Ranked Rewards S2 Are Good Stop Whining *BW You Did Good* | 08.08.2014, 08:12 PM
Hey all,
I wanted to step in and give some answers to a few questions I've been seeing. Hopefully this helps clarify where we were coming from with the Season 2 rewards. The overwhelming feedback of Season 1 rewards was that "reskinned" items are not desirable. In Season 2, we wanted to give reward models that couldn't be found in any other content channel, such as Deathmark's Helmet which is a 100% unique model. I've seen some questions about why we did not choose a 100% unique mount or full armor sets for the Season 2 rewards. Musco went into detail about this in an earlier post here. The TL;DR version is that because Season Rewards are one off items, it is unlikely you will see a 100% unique mount or armor set. That is not to say you will not see mounts in the future, we definitely want to make some really awesome looking mounts for you, but it will be more in the vein of Giradda's Rancor mount in that it is a special skinned version rather than a completely new model.
We are going to take your feedback from this thread and others, chew on it, and make a better plan for Season 3 onward. Your feedback is truly important to us and the Suggestion Thread has already come up with some awesome ideas we are excited to put into the game.
OMG! Housing items to ranked pvp players? | 08.08.2014, 08:17 PM
Hey everyone,
I just wanted to pop in and explain where we were coming from with having decorations as part of Season 2 rewards. We decided to include Stronghold rewards as a part of the Season 2 rewards because we wanted to give PvPers something that only they could get in this brand new feature. No one else is getting these specific trophies or the Pleasure Barge, ever. They are 100% unique to Ranked PvP. In previous features (GSF), we received feedback that we didn't give 'X-type' players something special in that new feature, so we wanted to give PvPers something unique for GSH based on this feedback. We understand that Strongholds itself is not directly tied to Ranked PvP but it is all part of the game and we want you to influence your Stronghold based on what you enjoy doing in other parts of the game. We will see how the uptake on usage goes with these rewards with before deciding if we do more decorations for Season rewards.
Ranked PVP Change that would increase pops and encourage play | 08.08.2014, 08:27 PM
Ranked PvP needs improvements on multiple fronts and we are working diligently to address the issues. We aren't ready to discuss the specifics but rest assured we are not satisfied with the Ranked PvP experience and are going to improve upon it. As soon as I am able to share details I will and y'all will be the first to know.
What Rewards would you like to see for Ranked PvP? | 08.08.2014, 08:32 PM
I want to assure everyone that this Reward Suggestion thread is being used by the PvP Team to determine what the rewards are in upcoming seasons. There are some amazing ideas in here that we are very excited to get into game but I understand that I mislead people into believing that this thread was meant specifically for Season 2 and I apologize for this as it is not the case. I should have been more clear and explicit with what the purpose of the thread was: This thread is meant to inspire the rewards for Season 3 and beyond. I will endeavor to be clearer about such sensitive topics and I will be spending more time in the thread responding to suggestions to encourage participation. I want to reiterate how much the PvP Team is enjoying this thread and the ideas presented in it. They are awesome, please keep on being awesome.
To give y'all insight into how we use the thread when coming up with the Season 3, 4, 5 rewards (yes, we are already working on Season 5) the PvP team looked through every post in the Rewards suggestion thread, wrote down every reward suggestion, how many times an idea repeated, and cherry picked from that list to come up with the ideas that are most desired. Every reward suggestion is read personally by me and it is noted especially if they generate excitement in the thread, we look for that too.
Musco wants me to put in the caveat that not all future rewards will come from this thread, but I want to assure you that we are taking some of these ideas and putting them in the game.