Bioware has posted a teaser of the upcoming Season 4 PvP weapon rewards. The teaser is just a single pic!
Ahoy PvPers! Season 4 is upon us and we hope everyone is ready for more intense action. Giradda the Hutt and Baron Deathmark once again cordially invite you to dismember each other for their entertainment, all in the hope of taking home some unique rewards from their personal collection of antiques and prized possessions!
Without further ado, here is one of the Tier 2 rewards that should give you a taste of what is in store for swashbucklers this season: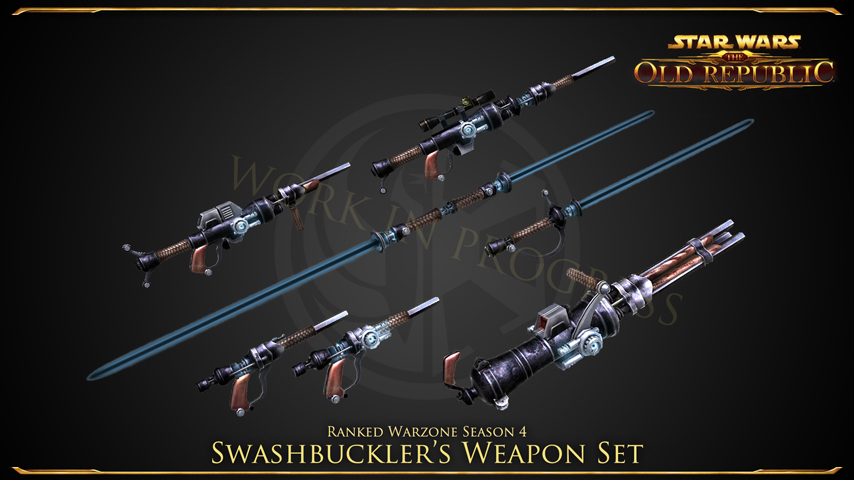 This is just one of the rewards we are offering in Season 4. In addition to the above, Giradda will be offering decoration trophies, unique titles, a unique color crystal, a beaut of a mount and a Top 96 character reward. Stay tuned for more information on these rewards later in the Season.
Until then, we hope you continue to enjoy Season 4!
Happy Hunting!
The PvP Team
Season 4 Reward Teaser Blog | 02.10.2015, 09:32 PM
Quote:

Originally Posted by iDraxter

their legacy right?
Aye! All the weapons in the set come in a single lockbox that is bound on pickup and are all the weapons are bound to legacy.