SWTOR Free Battlefront II Promotion Special Forces Armor
Bioware is giving all players the Special Forces armor to promote the upcoming release of Battlefront II.
The Star Wars™: The Old Republic™ team is excited to celebrate the launch of Star Wars™ Battlefront™ II this month! Now through November 20th, redeem the code 'SPECIALFORCES' at www.swtor.com/redeem-code to claim your free Special Forces Armor in Star Wars: The Old Republic and get the look inspired by the elite Inferno Squad forces from Star Wars Battlefront II.
The custom-crafted Special Forcers Armor provides protection and mobility for the most elite soldiers in the galaxy. As you enter into battle, a unique observer droid is deployed, completing your heroic look!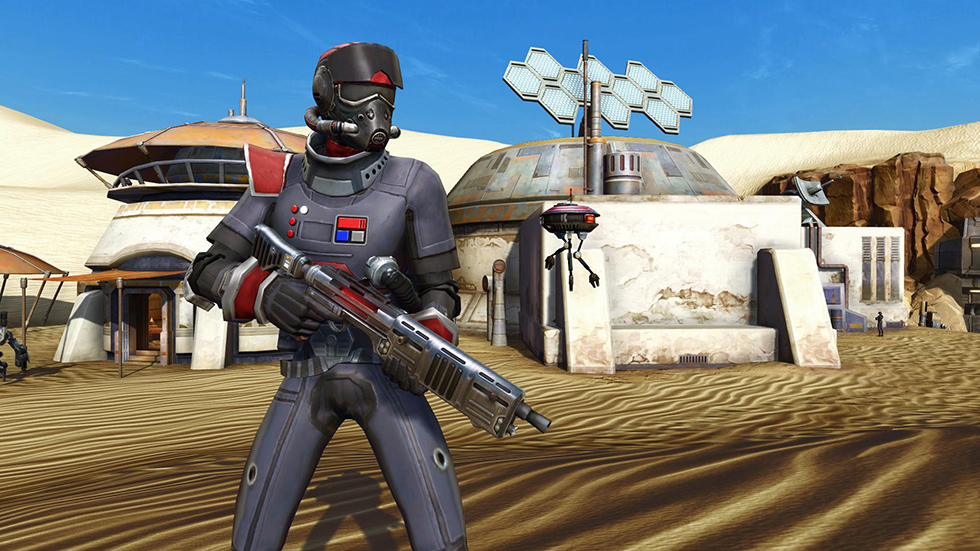 Hurry! This code expires Monday, November 20, 2017 at 11:59PM PST / Tuesday, November 21, 2017 at 7:59AM GMT.
And don't forget to jump into Star Wars Battlefront II, on sale now for PC, PlayStation 4 and XBOX One.