Bioware is partnering up with Nvidia to give out some Galaxy Story Packs.
Note: This contest is only available to players with a Nvidia card as the software cannot be installed on systems with AMD Cards.
This holiday, NVIDIA GeForce©* and Star Wars™: The Old Republic™ join forces to offer you the chance to step into the center of your own Star Wars™ story with the 'Rule the Galaxy Story Pack' code!* Get full access to the epic Knights of the Eternal Throne expansion story, new Chiss Airspeeder and Force Veteran's Armor Set – offer ends December 13, 2017!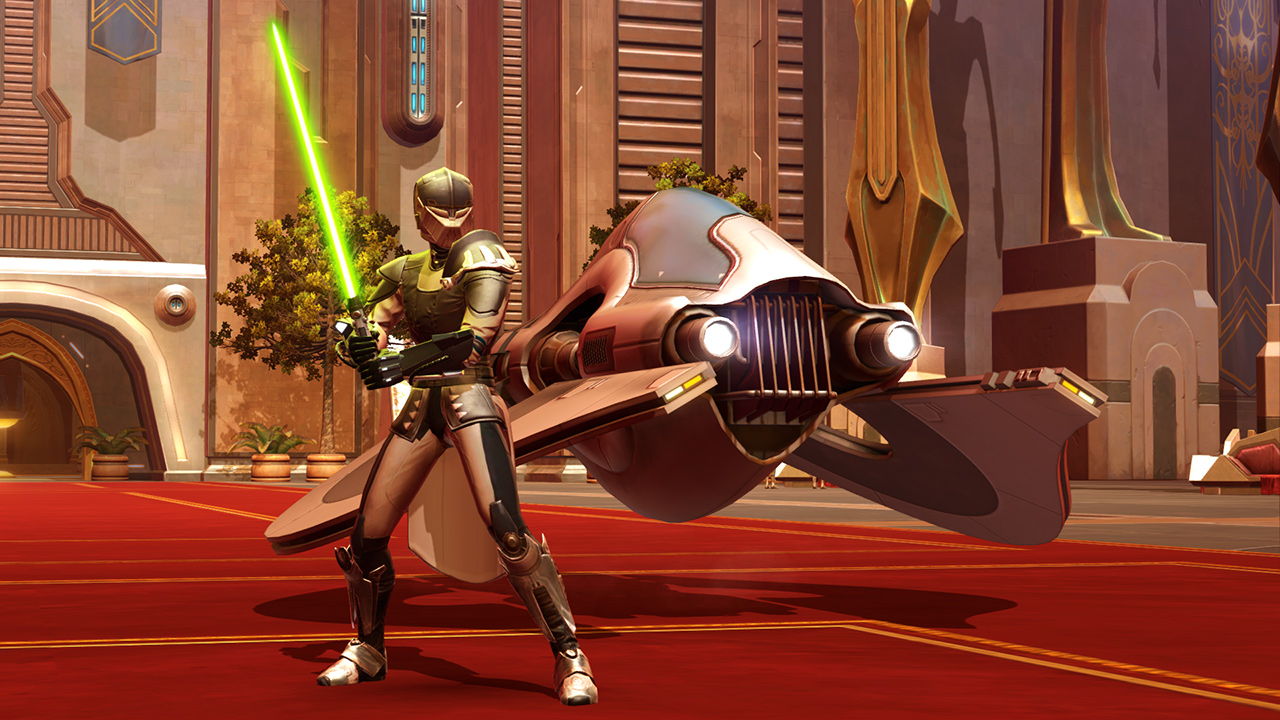 Join the NVIDIA GeForce Experience community by downloading the GeForce Experience client and creating an account by December 13, 2017 for a chance to receive the new 'Rule the Galaxy Story Pack' including:
Full Access to Knights of the Eternal Throne expansion story, where you will lead the fight to rule the galaxy as a light side hero or dark side villain! This includes access to all 9 thrilling chapters of Knights of the Eternal Throne where you fight to take command of the galaxy as your enemies rise up to challenge your rule.
Outlander Character Token, so you can start the adventure as a Level 65 Outlander in the Old Republic universe.
Chiss Talon Interceptor Airspeeder, designed and constructed by the secretive Chiss Ascendency. Used to patrol and protect their worlds from outsiders, only a handful of these sophisticated craft have ever made it out of Chiss territory, making them highly sought-after among collectors and rival military forces alike.
Force Veteran's Armor Set, to set yourself apart as you channel the darkness or harness the light in battle.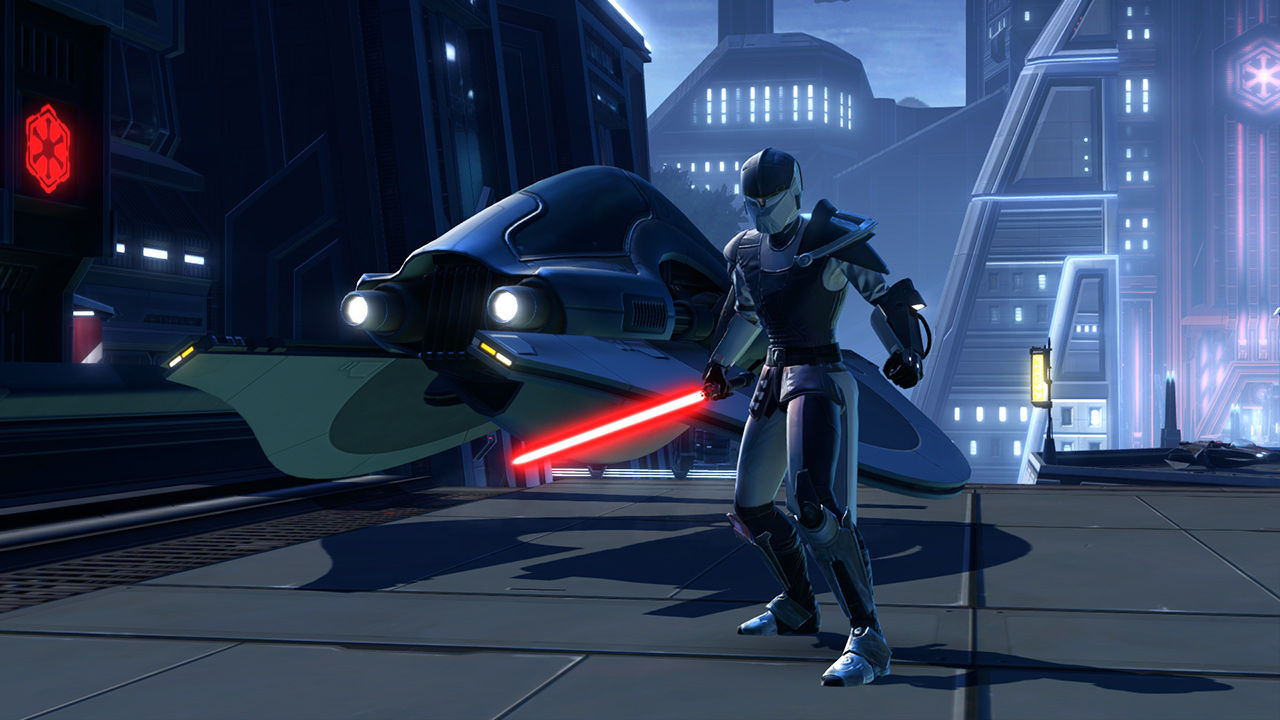 The 'Rule the Galaxy Story Pack' giveaway codes will be delivered via notification within the GeForce Experience client on December 13, 2017 and must be redeemed at www.swtor.com/redeem-code by December 31, 2017 11:59PM PST / January 1, 2018 @ 7:59PM GMT. The mount and armor set are delivered via in-game mail and the Knights of the Eternal Throne story expansion and Outlander Character Token are granted immediately to your account upon code redemption. You will need to log-in or create a SWTOR account in order to redeem.
For more information and to download the GeForce Experience client, visit: https://www.nvidia.com/en-us/geforce/geforce-experience/giveaways/
Clarification Request; Nvidia GeForce Promotion | 
12.07.2017, 07:17 PM
Since there's some confusion and questions; 
Is it a win chance when you meet the criteria or, is it a chance now but once you meet the criteria, guaranteed? 

Seems to be some confusion about this, I'd assume the former given the wording of the post but clarification might be nice.

Is this only for newly registered Nvidia GeForce users or do already existing members using GeForce stand a chance as well?

How many packs will be given away?

Why are certain countries excluded?

Will something be done in the future for those using a different GPU?
Happy to provide some clarification!
There is a chance to receive a code, if you meet the criteria. Recipients are selected by Nvidia and are given out on 12/13 via a notification in GeForce Experience app. Not everyone who qualifies will receive the pack.

All accounts, not just new ones.

A lot!

This is due to various reasons, most commonly outlined by the countries themselves or the company running the giveaway (NVidia in this instance). If someone from a country that is not in one of NVIDIA's participating country has a valid code, they will still be able to redeem it on swtor.com.

We are always looking for new promotional opportunities. Although nothing is planned right now, there is always that possibility in the future.
Hope that clears up any confusion.
-eric